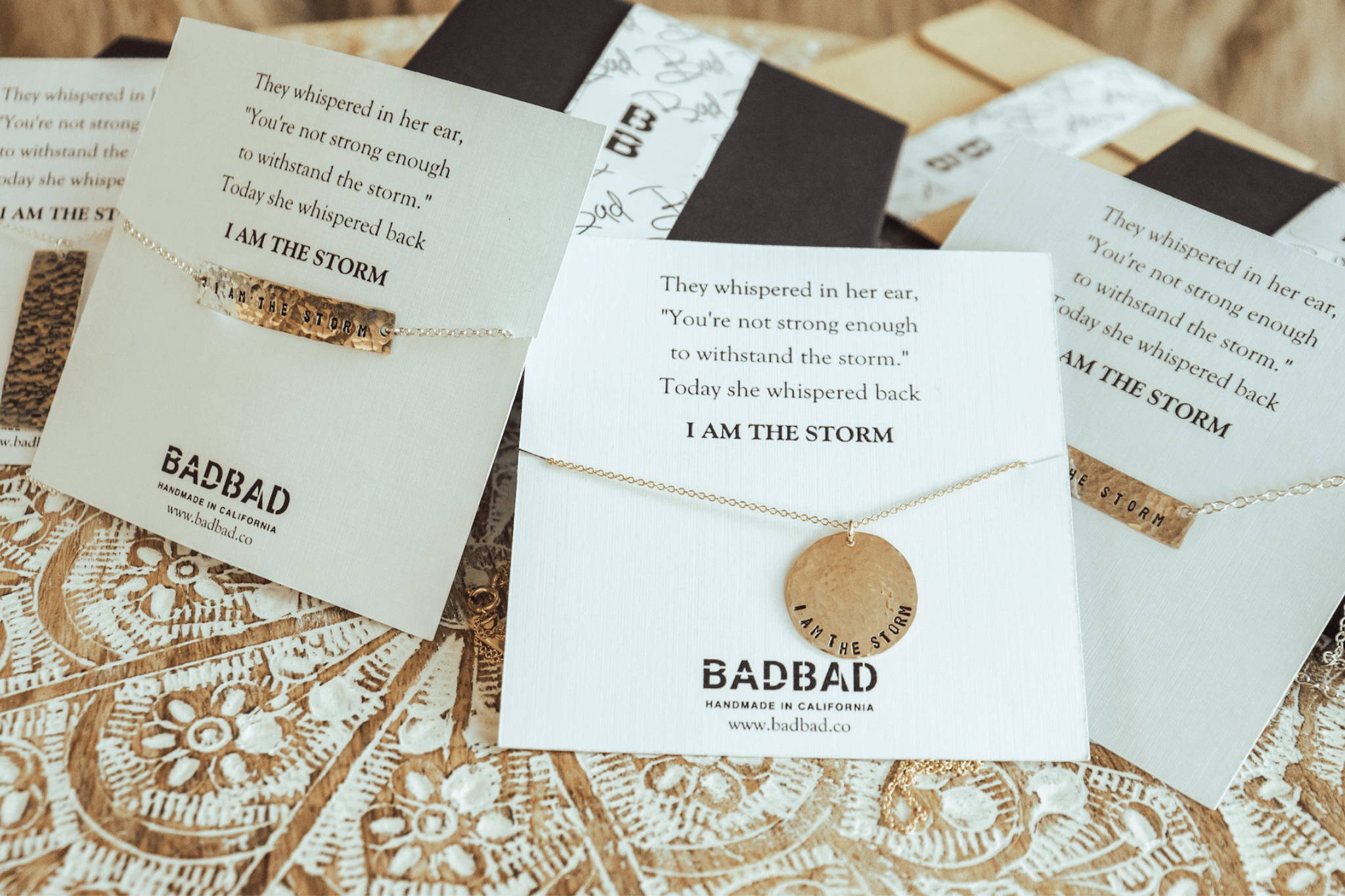 Q: What happens when a senior-dog rescue and a jewelry designer join forces?

A: We help more animals in needs while helping others feel and look really damn good!
We've partnered with Frosted Faces Foundation to help raise money!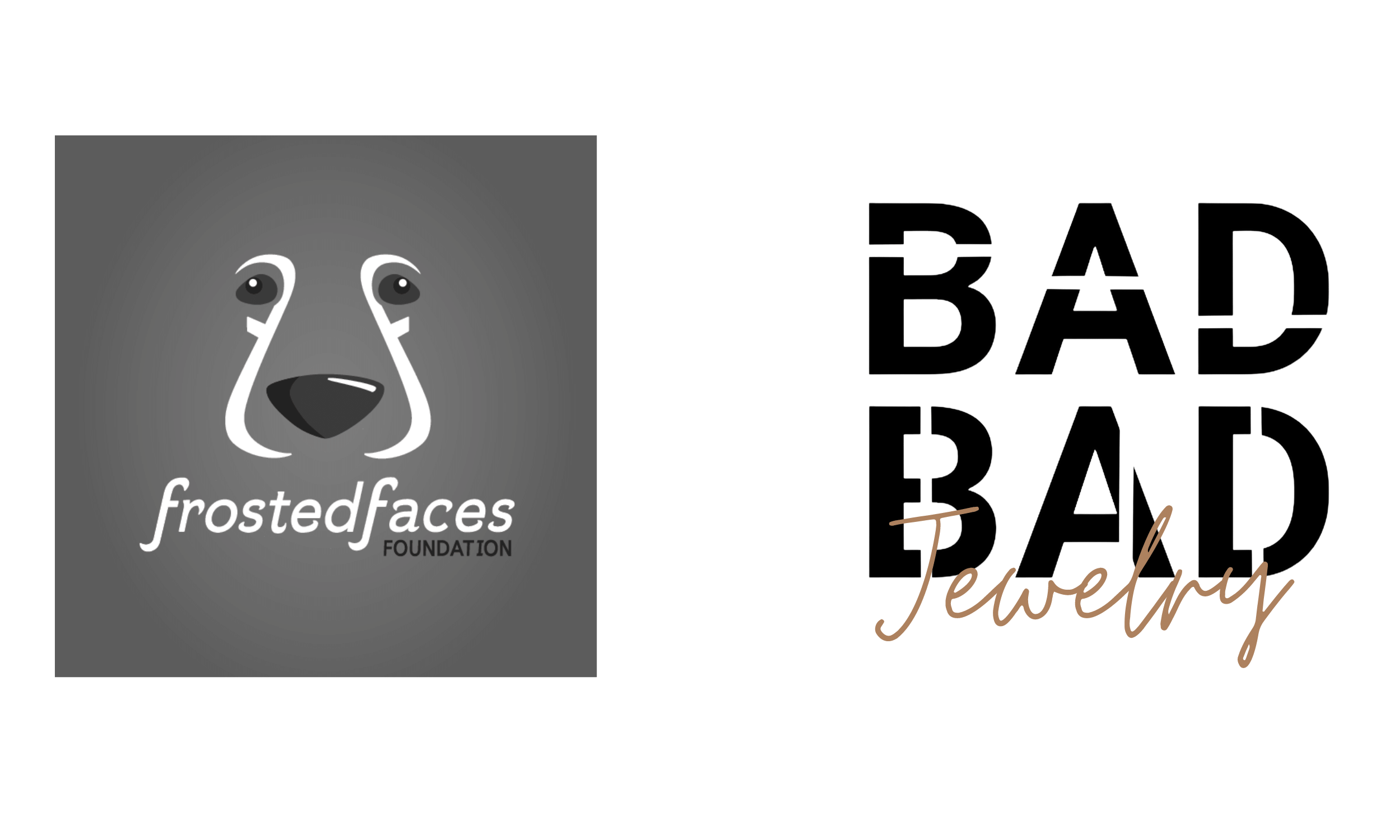 Order any I AM THE STORM jewelry or clothing designs,
and we'll donate 30% of your purchase to
Frosted Faces Foundation during the month of July!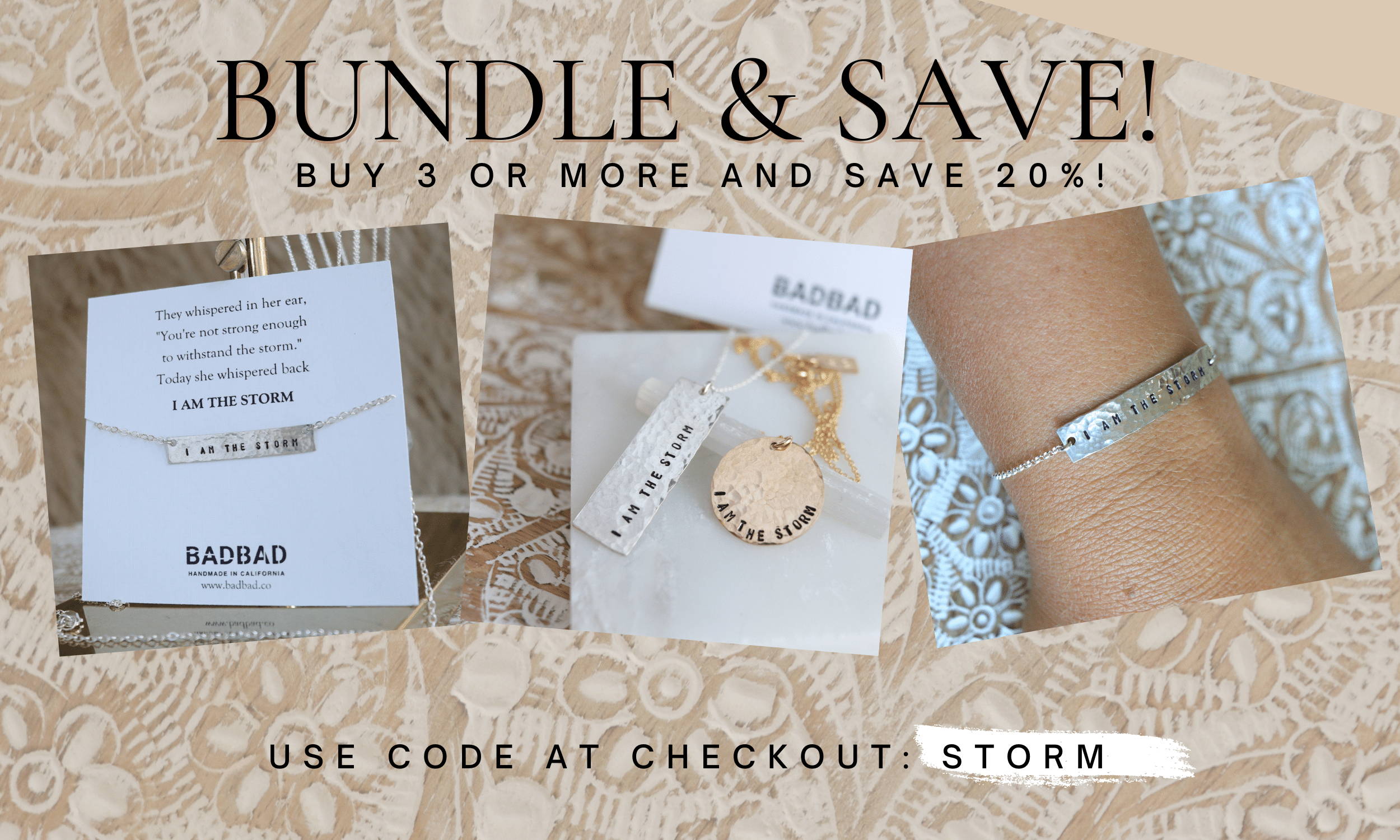 Using high-quality materials, your design is personally hand made in California using high quality materials sourced in the U.S.A.

Due to the handmade process some orders might take up to 7 days to ship.

Need it sooner? Contact us.
A WORD FROM FROSTED FACES FOUNDATION
The month of July is very sad & scary in the animal sheltering industry.

We experience:
-increased lost dogs due to fireworks & house parties
-increased surrenders due to family stressors & financial burden
-decreased adoption rates due to summer vacations
It is the PERFECT STORM with terribly final outcomes for innocent animals, and little reprieve with few solutions for the dedicated shelter staff. We feel overwhelming hopelessness whispering,
"You are not strong enough to withstand this storm."
How do we create space and time for all of these lost animals to be claimed or adopted without others being euthanized? Together as senior animal advocates we make goals, we set them high, and we whisper back,
"We ARE the storm."
Help Frosted Faces Foundation reach their goal by purchasing an I AM THE STORM jewelry design and we'll donate 30% directly to the foundation!
Order any I AM THE STORM jewelry design,
and we'll donate 30% of your purchase directly to Frosted Faces Foundation!
I'm Sarah Foster the founder, designer, and Chief Foul Mouth of BAD BAD. I started this brand in 2013, on my living room floor in my beach-side 450 square foot apartment in Mission Beach, San Diego, California.
I wanted to make and wear everyday pieces that reminded me of my power and abilities as an individual and during a time where history is truly being made by women globally. My designs are an extension of the style I love: simple, timeless, and authentic.
Each design is created to inspire and empower women to go after what they want.

We all have the power inside us to stay focused, even when it seems difficult. Women who push past fear and go after their dreams are powerful people. I want women to leave their legacy, period.

At an early age, I understood the power of words; as a teenager, simple phrases and the power of thought saved my life.
Fast forward 15 years, I began using my skill of jewelry-making that I'd used since childhood to design personal reminders to help me focus, go after my dreams, and achieve big goals.
While working a job I hated with a boss who lacked strong morals and bulldozed over people, I wanted a discreet reminder that was simple, blunt, and powerfully motivating. I made and wore a bracelet that read "fuck it".
When I wanted to start getting into shape again, I wore "lift heavy" to inspire me to be powerful and drive the weights hard in the gym.
After friends started noticing my jewelry, they asked for custom designs too. That's when my little business started to grow.
With a personal desire to stay focused and empowered, a $9 box of stamps I bought on a whim because they were on sale, and a 15+ year desire to do work that had meaning, BAD BAD was formed while I laid belly-down on the living room floor of my 450 sq ft, Mission Beach apartment, stamping designs in 2013.
I'm honored to design full-time from my home-studio and hear stories from women all over the world of how these tiny handcrafted designs have changed their lives.
You have the power to decide what words and thoughts you want to think to yourself over and over.
As do all humans, you're subject to random thoughts that you can't control, but when you're aware and actively choose what you want to think and repeat to yourself, you become capable of more than you could imagine.

It wasn't until years later that on my way to work I came up with my own method of using words powerfully. As cheesy as it sounds, it feels like magic power, so that's what I fucking named this process DISCOVER YOUR POWER AFFIRMATION.
A quick read and small workbook (it's free btw) that takes you through a few simple-as-hell steps to help you define your magic word.

Enter your name and email below and I'll send it to you right-effing-meow.

✕