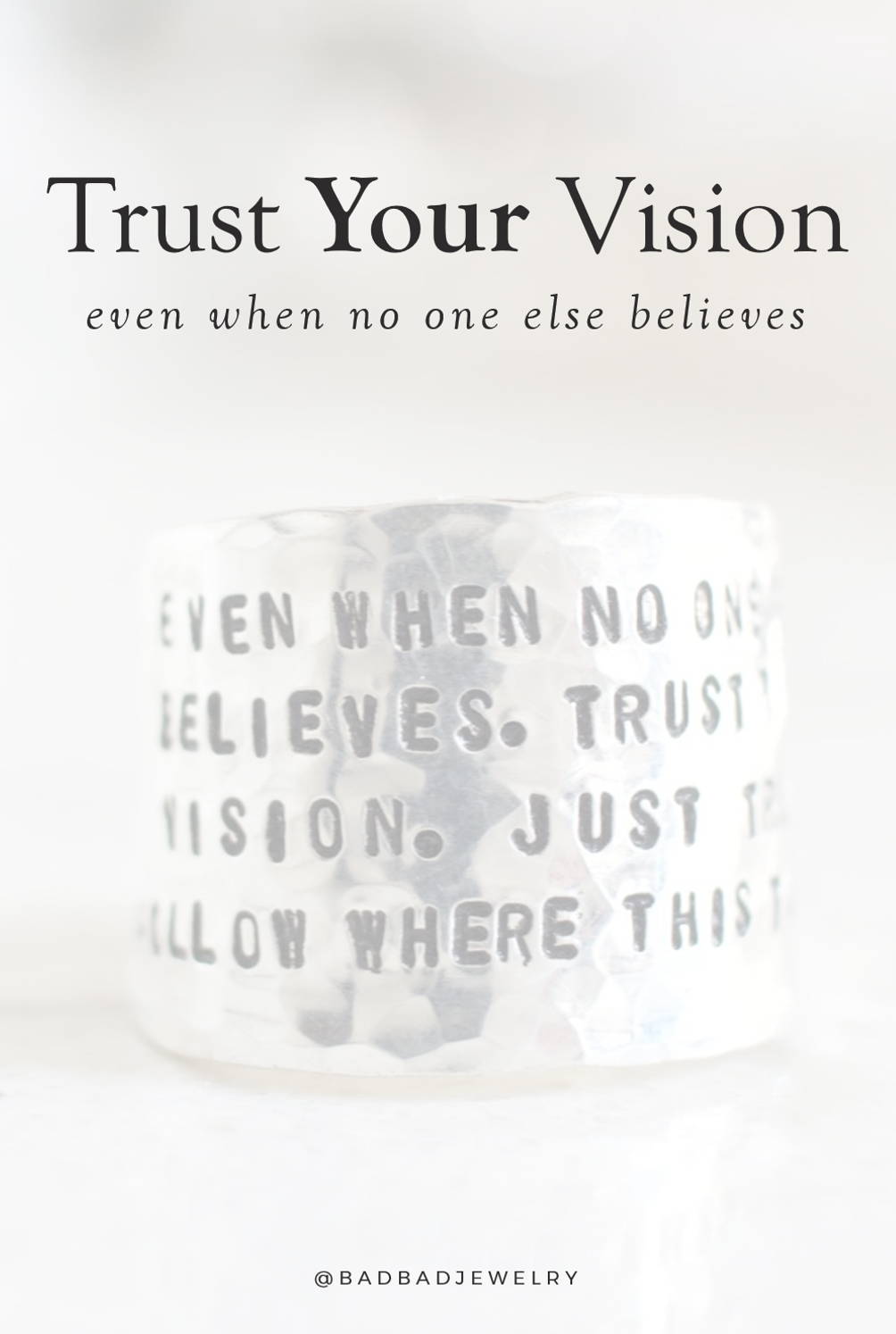 The letters fell out of me and onto (and in) the metal.⁠⠀⠀

Even when no one else believes.
Trust your vision.
Just trust.

They were words that I needed again and again. ⁠⠀⠀

Like many women, I quickly forget my own dreams. ⁠⠀⠀
So easily swept to the side, collecting by the baseboards of life. Until another day, month or year goes by.

They remain unseen and untouched.⁠⠀⠀

Like tiny ripples on a lake's surface in the heat of summer, the Sterling silver form I had just cut out, sparkled in the sunlight.

Like cool, refreshing water on a hot summer's day, it was an invitation to jump in and make it my own.⁠⠀⠀

Something I hadn't done at the jewelry bench in a while. ⁠⠀⠀

The letters manipulated and moved the metal as I hammered down, making a deep impression.

Two words summing up what I truly wanted to remember: just trust.

As Alessia Cara's song "Stone" has been on repeat the last few months, that day at the bench was no different. ⁠⠀⠀
It had unknowingly become an anthem that was helping me birth emotions and thoughts that were stuck somewhere inside. ⁠⠀⠀

The lyrics and I will follow where this takes me pluck a string so deep in my heart, that I need to hear them over and over. Each time sending the message deep into all my cells until they fully aligned to the feeling of trust.

And I will follow where this takes me.
And I will follow where this takes me.⁠
And I will follow where this takes me.
Follow where this takes me… made the ring's last line.
In true unconventional, rule-breaking Sarah form, I wanted the three dots to move upward (as seen on this design).

Like the silver lining of a cloud, there's always an upside to difficult times - and this was a symbol of just that.⁠
Reading the words, I knew this was a message for other women. It made me cry.

Whatever you endure, may you trust. Even in the midst of pain.

PS. It's okay to need a reminder for yourself.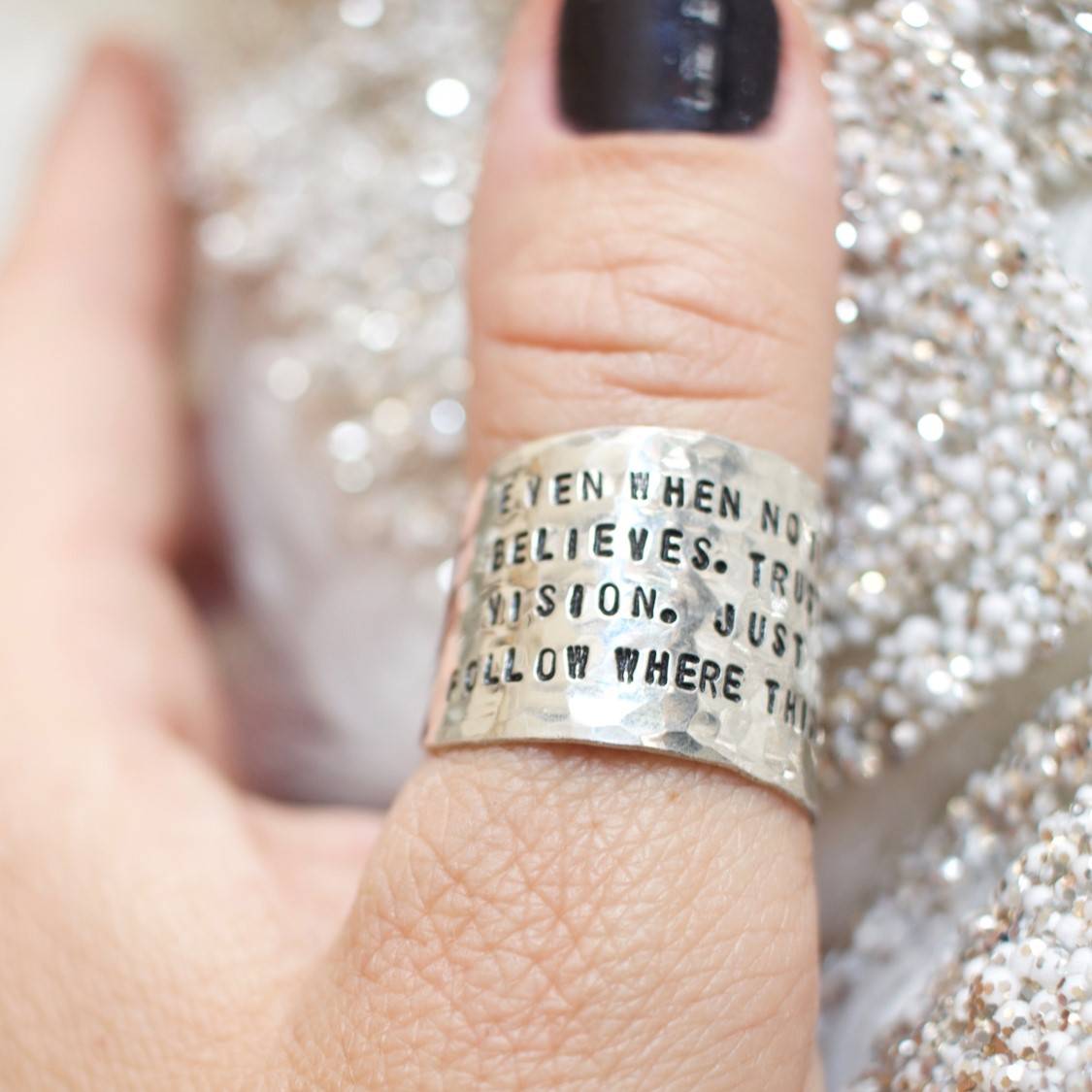 GET BADASS SHIT IN YOUR INBOX
✕