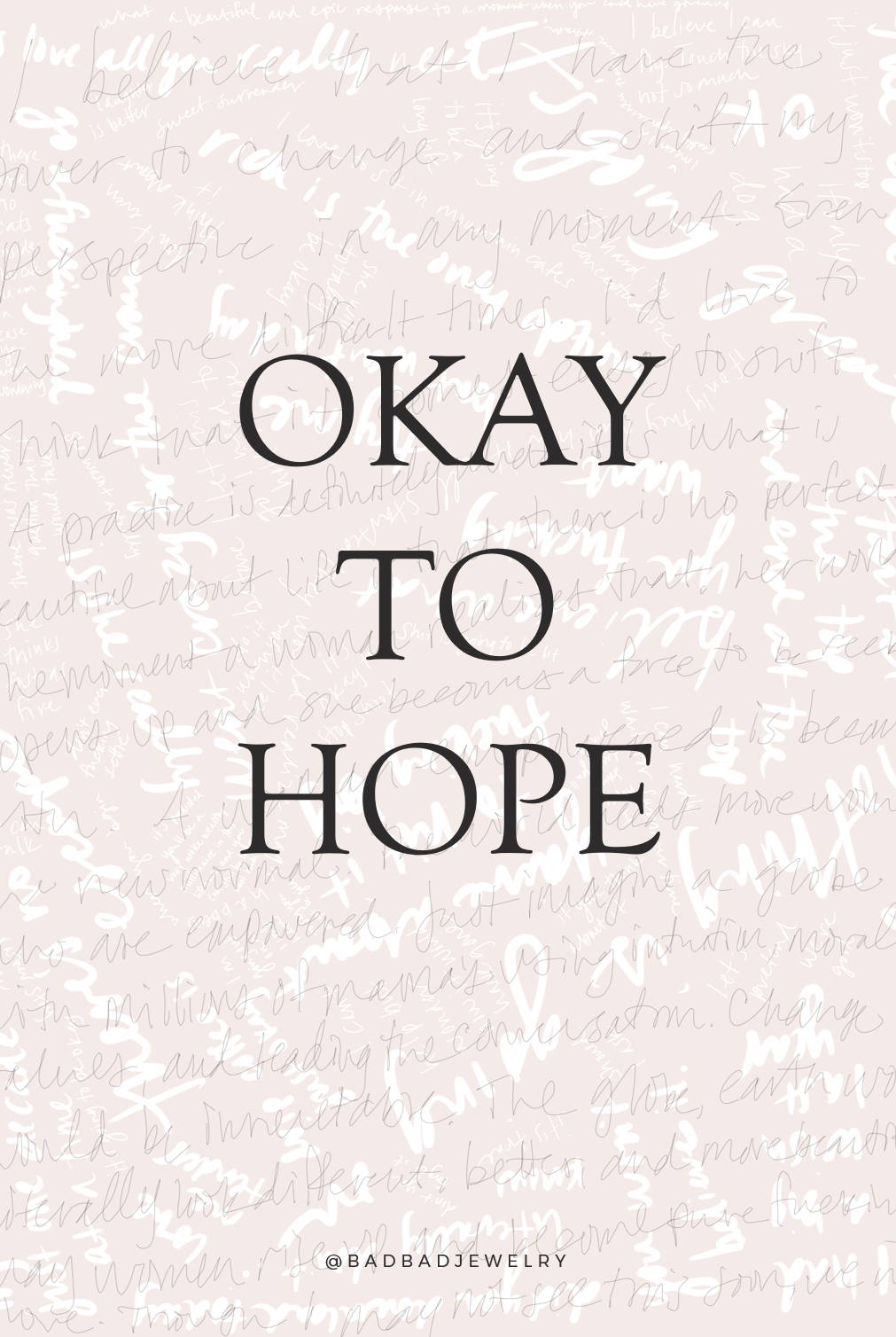 WATCH ME ILLUSTRATE AND READ 'OKAY TO HOPE'
The world in its entirety,
has slowed to my pace.
No morning rush.
No commute.
No multi-tasking with anxiousness as the subconscious-soundtrack.
We all have our own version of frantic.
It feels fucking good to slow the roll...together.
We all sit behind our windowssome shades drawn,
creating our own worlds inside our homes
while we wait for something we don't know.
We've traded in urgency for uncertainty,
and a different form of unsettled for another.
Our pace is changing something.

We get a bit more familiar with our homes.
We get more familiar with ourselves.
We discover parts that aren't so warm.
As we clean out cupboards to make room for more,
within we find things in the dark corners that startle us.
Some things aren't easy to pick up and move,
unlike the contents in our cupboards.
The world, in all her glory
is breathing again,
while mankind is finding it more difficult than ever.
And as a pendulum swings
from one hard direction to another,
so are we.
We won't find a way back
we'll find a new way.
And it's okay to hope it's better.
GET BADASS SHIT IN YOUR INBOX
✕