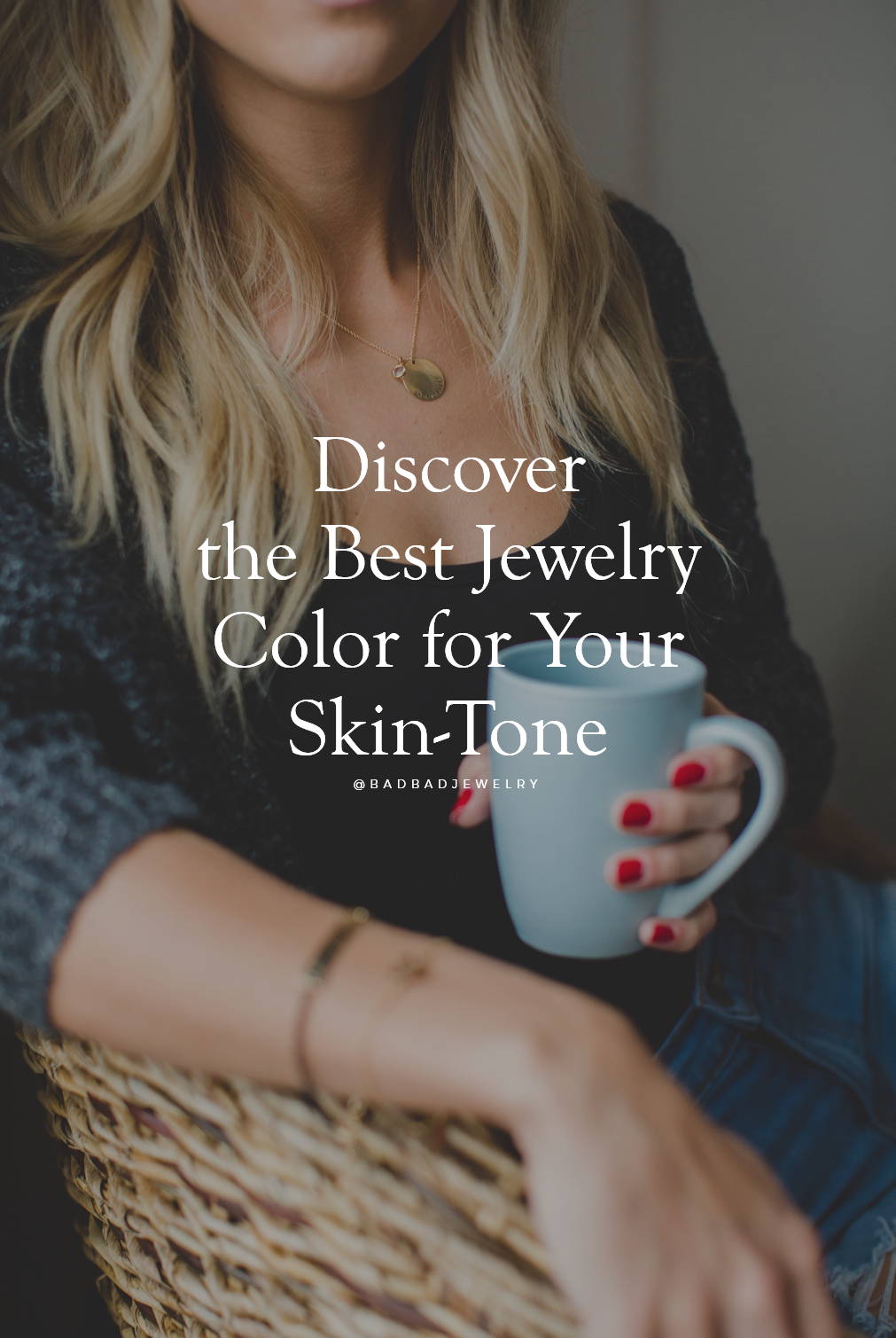 First and foremost, if you love a metal color rock the shit out of it.

Is it scientifically proven that women feel more confident when we wear what we love? Who effin knows and who cares!
Your confidence and attitude when you rocked those hot pink scrunchies in middle school is proof enough.
When we wear what we love, whether it's clothing or jewelry we feel amazing (and that's an understatement.)
We have a better day when we wear what we love. We feel confident. And that's kinda the point.

STEP 1: DETERMINE YOUR SKIN TONE

Determine what kind of skin tone you are by getting into natural light and take a gander at your veins. Most women have veins visible on their wrist.
GREEN VEINS = warm

BLUE or PURPLE VEINS = cool
MIX of BLUE + GREEN = neutral
STEP 2: MATCH TO YOUR METAL

WHAT HAPPENS WHEN YOU WEAR THE OPPOSITE OF YOUR SKIN-TONE

Those with a really cool skin-tone who wear gold often appear as if they're wearing a cheaper metal, like brass.

Those with a really warm skin tone who wear silver or lighter metals make appear washed out and at times ashy. This is especially true when paired with a colorful gemstone that doesn't compliment your skin-tone.

Luckily for those who fall somewhere in the spectrum between cool and warm, they have the gift of having any metal color compliment their skin tone. Some might notice different colors look better than others when seasons change and skin tans or lightens.(For example, my wedding ring (white gold) looks much better in summer when I'm tan. As the colder months, approach and I spend less time outside, I'll stack thin gold bands with my wedding ring.)

There are no hard and fast rules about what you can or cannot wear together. The jewelry you wear should make you feel good.

Maybe you love the color of gold even though it doesn't compliment your skin tone. Or maybe you own a piece of jewelry that is really meaningful - wear it! Eff the rules.

👇 SHOP FOR YOUR SKIN TONE 👇

GET BADASS SHIT IN YOUR INBOX
✕