Bracelet Size Guide: Finding Your Perfect Bracelet Size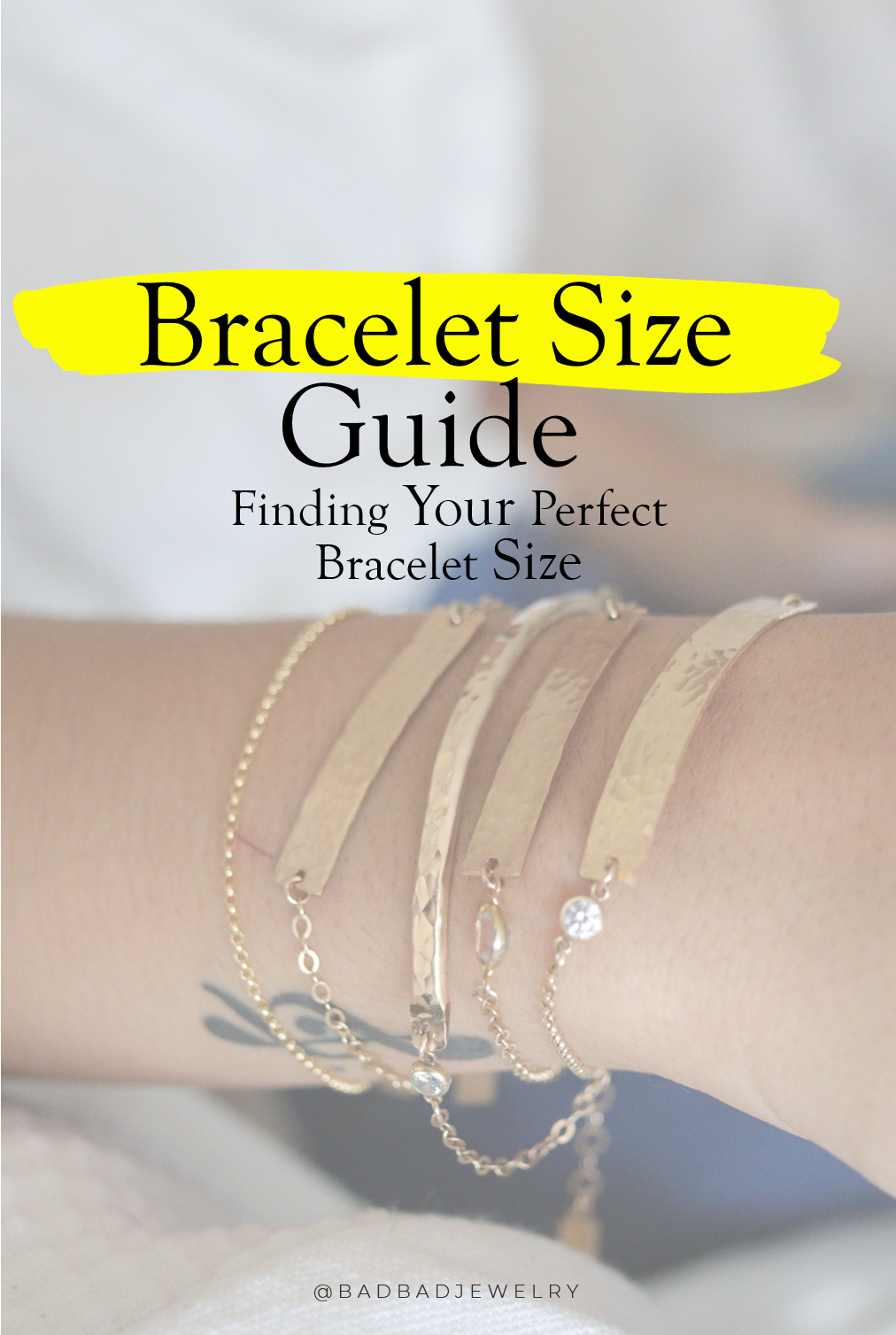 Want a bracelet that fits perfectly?
We've developed a guide to help you determine the correct bracelet size before you purchase your next bracelet.
Is it important for every woman to know her bracelet size? Hell yes it is! You wouldn't wear a ring larger than your finger, a baggy bra, or small-ass glasses. Knowing your wrist and bracelet size is no different.
Too loose and you run the risk of losing your bracelet or having it hook onto everything (annoying). Too tight, and any move becomes Hulk-like at that point; you can expect things to break.
When sh*t fits right, you feel damn good. As vain as it may seem, when your jewelry and accessories feel good, you look good. That's confidence. That's empowerment. And you deserve to be confident as hell.
A fabric tape measure works great, but if you don't have one, do the following to measure your bracelet size.
Scissors
Ruler
String, thread, or floss
Marker/Pen (optional)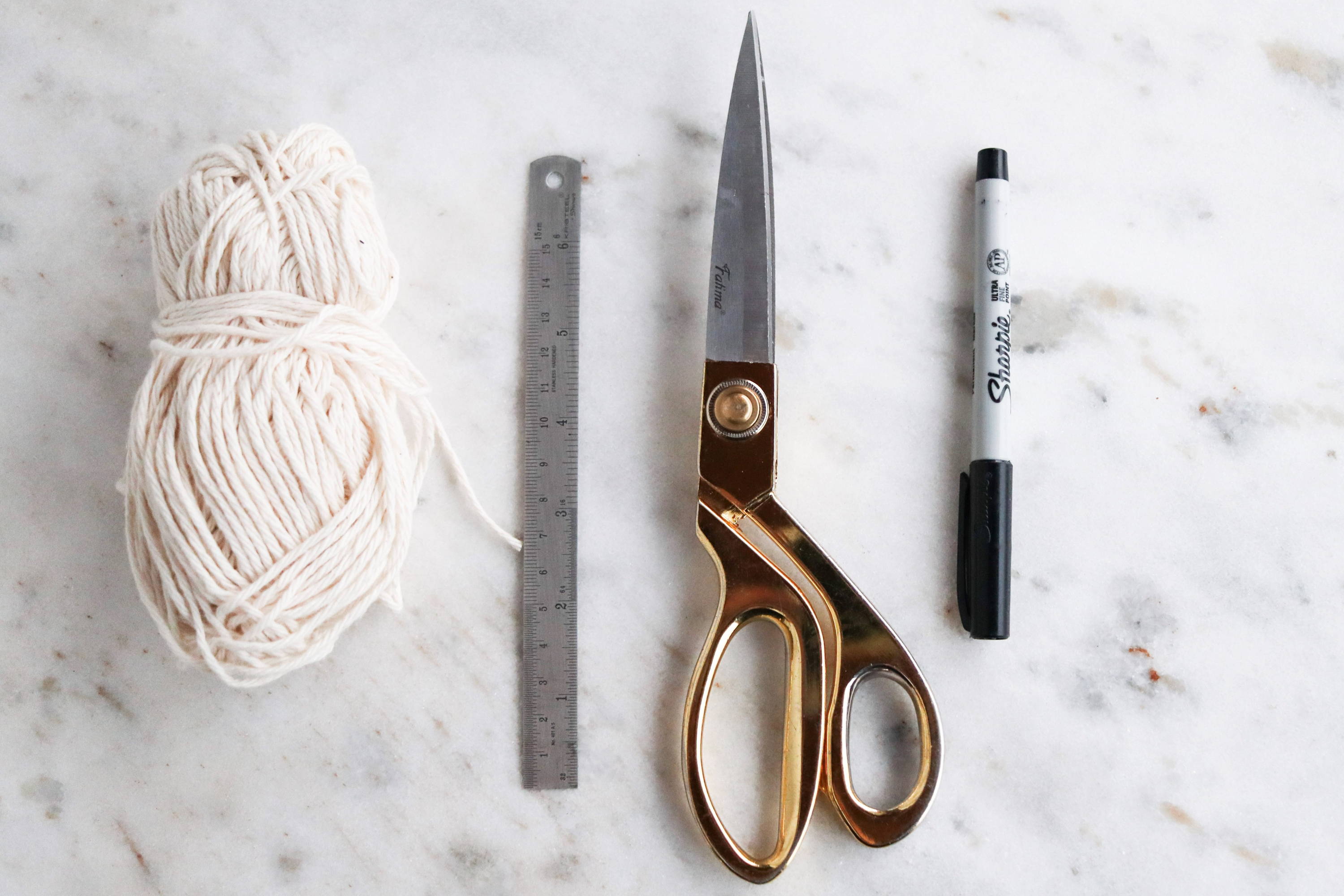 HOW TO MEASURE WRIST SIZE
Step 1: Using your string (or whatever the hell you grabbed), grab the end point, wrap it around your wrist fairly tight, and grab ahold of the point in which the strings meet.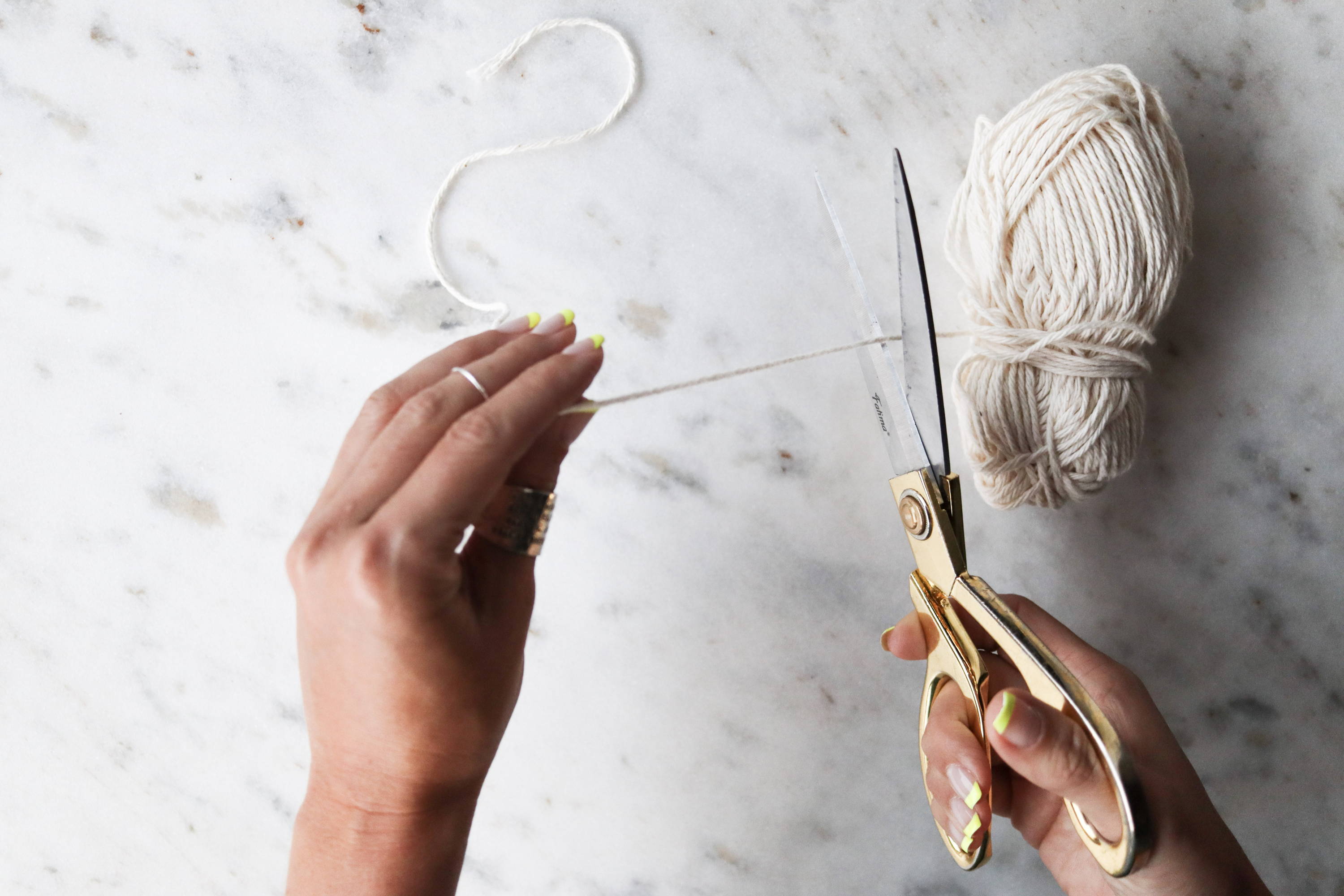 Step 2: Pinch or hold onto the part of the string where the end point met. You can let go of the end-point.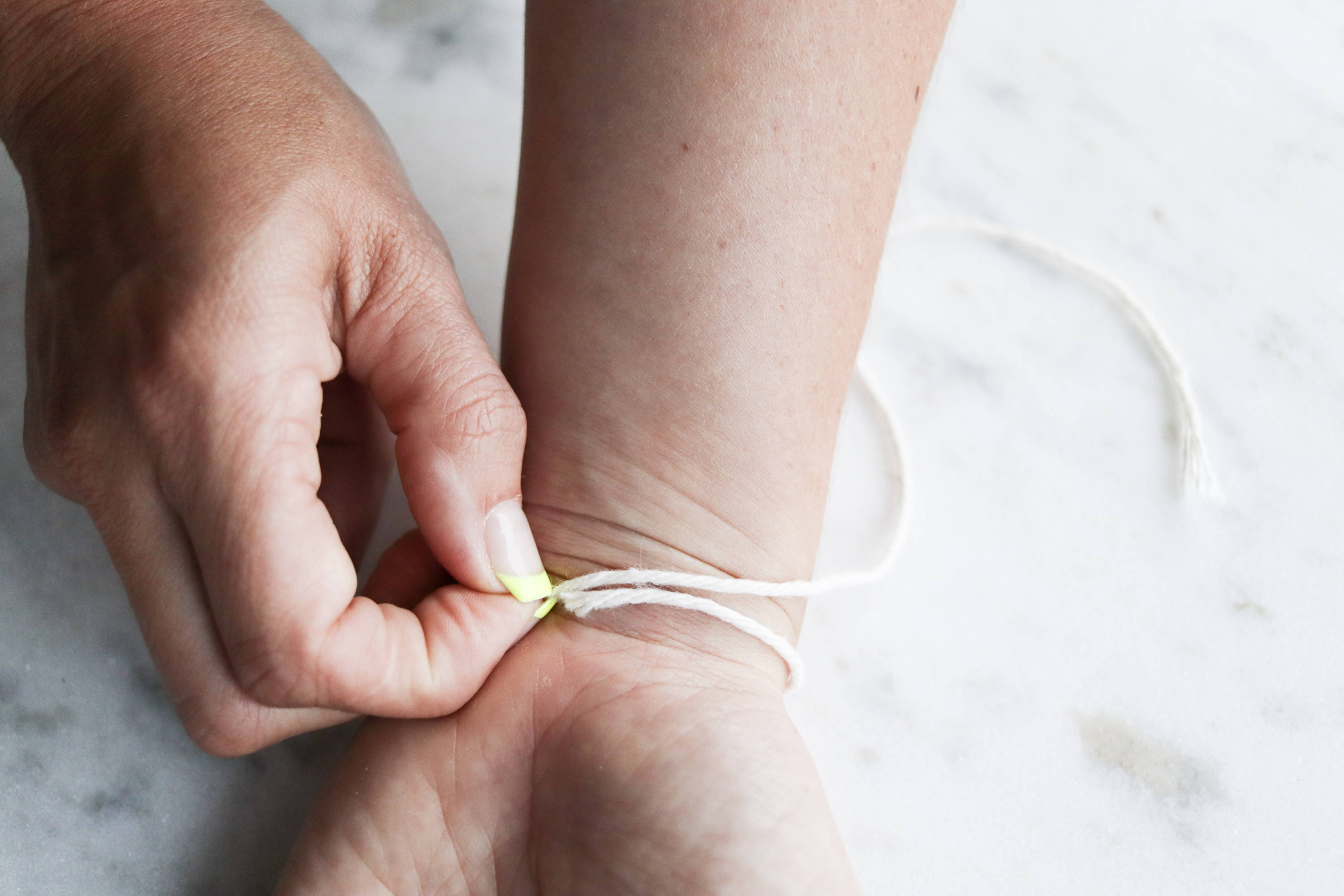 Step 3: So you don't lose your place and to get a fairly accurate read, mark the point that you pinched.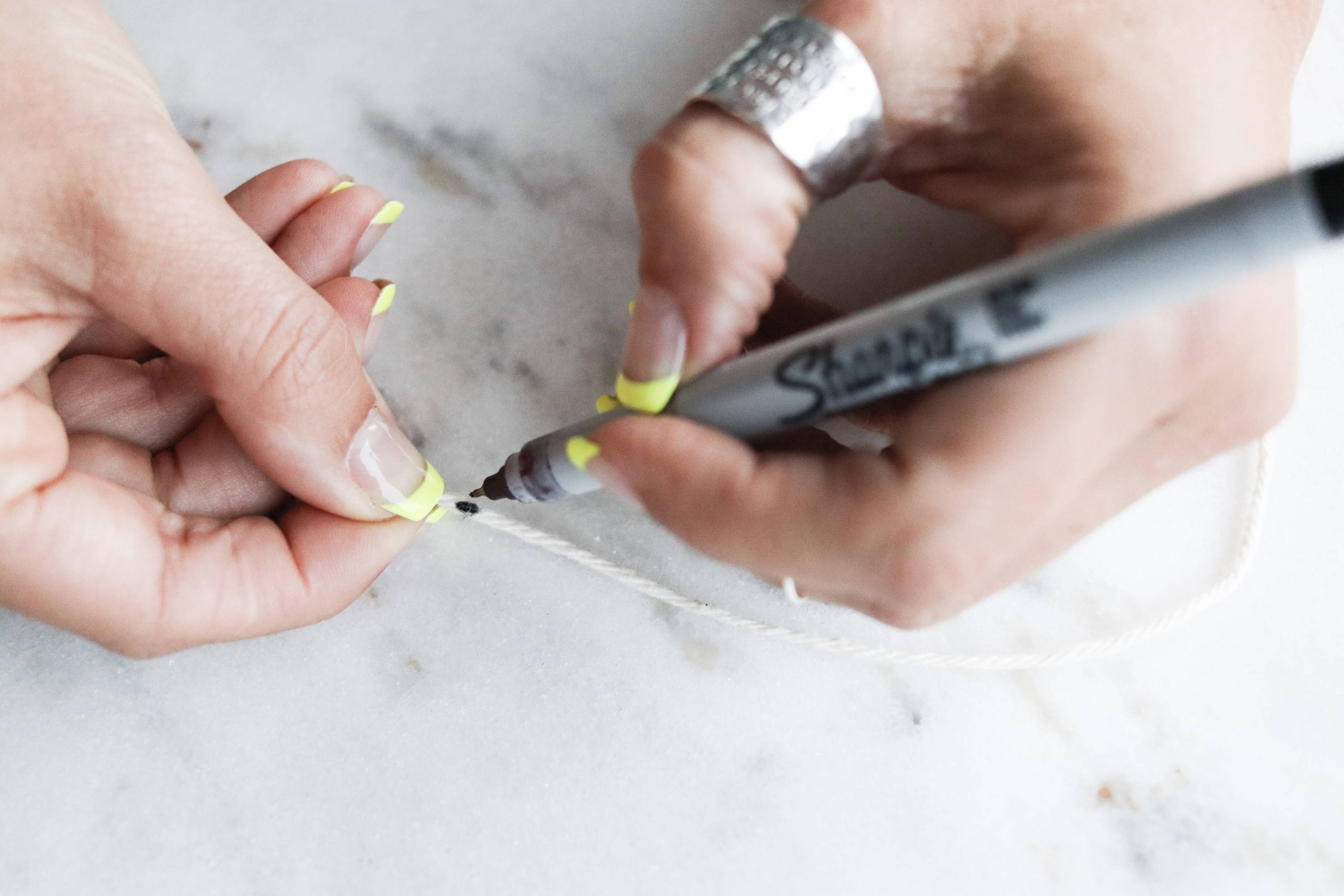 Step 4: On a flat surface, place your ruler and your string. Measure from the end point to your marked-point. This is the size and circumference of your wrist.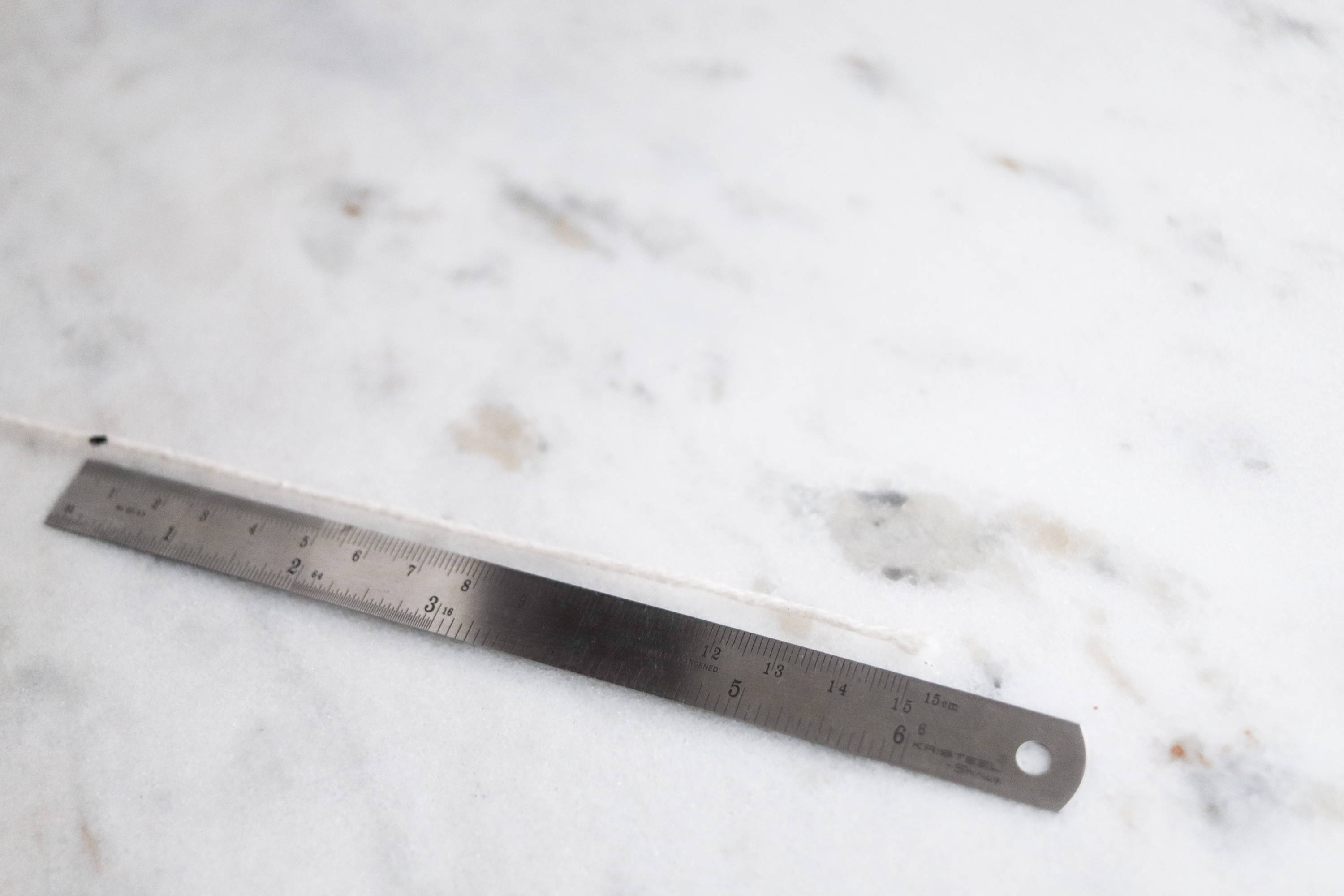 Step 5: We recommend that you add 1/2 inch to your wrist measurement for your ideal or perfect bracelet size.
Everyone is different in preference. Half an inch allows for comfortable movement up and down the wrist and is ideal if you prefer to stack your cuffs, bracelets, bands, etc. It's also generous enough when you might flex your wrist at different angles as one does throughout the day.
WHAT SIZE BRACELET SHOULD I GET AS A GIFT?
The average bracelet size for a woman is 7 inches (17.8 cm). But any BAD BAD fan will know we are not about average, and one bracelet does not fit any wrist size.
One option is to measure an existing bracelet. The easiest way to do that is:
Step 1: Take the bracelet and place it against a ruler on a flat surface.
Step 2: Measure from clasp to hook to gain your reading.
If it's possible to measure an existing bracelet of who you'd like to give a gift for, great! Obviously that's not always the case as sometimes it's too obvious (or even weird).
In that case, we suggest jewelry that's adjustable. We offer
chain extensions
for all our bracelets (and necklaces) that make the style and comfort versatile.
Chain extensions are available for up to 2". Which means you can turn our standard 6.5" bracelet into an 8.5".
Need a totally different size? We make everything in house and can fully customize. Please contact us for full customization. We gotchu!
Consider your recipient's comfort and movement when accounting for bracelet size.
HOW SHOULD A BRACELET FIT?
To keep things comfy and cozy, we recommend that you have enough space to fit at least one finger between a
BAD BAD
bracelet and your wrist. Again, we offer
bracelet extensions
if you need a bit more wiggle room.
We proudly make motivating, fully customizable bracelets - including sizing - that are great for everyday wear.

Want more styling tips and badass mindset and goal-slaying tools? Sign up for the good-goods below.
GET BADASS SHIT IN YOUR INBOX
✕